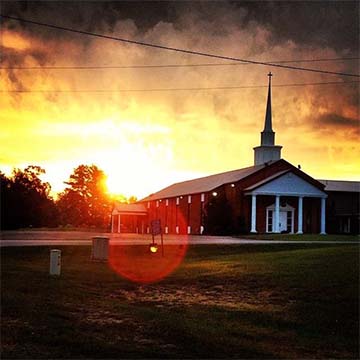 We at Bethlehem Baptist Church commit ourselves to:
Worship God in Spirit and Truth,
Proclaim the Gospel of Jesus Christ unto a lost world,
Disciple the nations, and
Extend a hand in Biblical charity to the needy.
Listen Live MON – FRI
12:30/12:50 P.M, CST.
Approx. (1 Min)
News Radio WMXI 98.1 F.M.
---

Dr. Kimbrell is a native of Baton Rouge, Louisiana.  He came to Bethlehem as Senior Pastor in December 1998.  He began his preaching ministry in 1972 at the age of 17 and has served as pastor of churches in Louisiana and Mississippi for over 38 years.  He earned a Bachelor of Science Degree from Louisiana State University in 1977.  Additionally, he earned a Master of Divinity Degree in 1980 and a Doctor of Philosophy Degree in 1992, both from New Orleans Baptist Theological Seminary.
---
Bethlehem Baptist Church is located at 838 Reid Road in Laurel, Mississippi.
Sunday Morning Worship 10:30/Sunday Evening Worship 6:15/Wednesday 6:30 p.m.
Phone:     (601) 428-4462
Contact Form: Click Here
Website:            Click Here
Podcasts:          Click Here
Facebook: Follow Us Here
Twitter:     Follow Us Here
Email: [email protected]